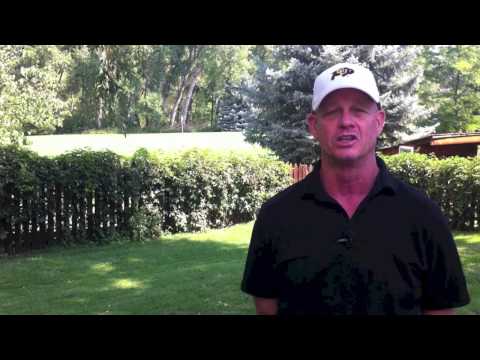 Dr. Stephen Walker is a licensed healthcare professional who has served as a therapist, health psychologist, athletic & personal performance consultant for the past 34 years in the Rocky Mountain Region. His research at the
University of Colorado
brought together the fields of psychology, integrative physiology, biofeedback and human performance in response to stress and recovery. His counseling practice focuses on the effective treatment of stress disorders, cardiac and health psychology, emphasizing the protective effects of positive emotions and, cognitive-behavioral therapy.
As a consultant and professional coach, Dr. Walker trains peak performers and athletes in the mental conditioning skills employed by Olympians, their coaches and sport psychologists. He diligently works to support the parents of young athletes in addition to those individuals wanting to take their own performance to the next level.  He is certified by the Association for Applied Sport Psychology and is a member of the United States Olympic Committee's Registry of Sport Psychologists.  In addition, he is a member of APA Division 47 – Exercise & Sport Psychology.
He is well respected public speaker and presents frequently on "The Protective Effects of Positive Emotions" and conducts trainings for organizations on practical methods to manage both personal & organizational stress. His most popular program is titled, "Building Peak Performers" which has received rave reviews by many PTO's and Booster clubs throughout the region.  His clinics in coaching education have provided many coaches with both insightful and entertaining information in working more effectively with their athletes, teams and parents – and has been featured as an option for continuing education credits (CEUs).
Dr. Walker's sport psychology consulting work is highly respected.  His clients include Olympians, professional athletes & those competing at the highest elite levels in many different sports.  His use of assessments, on-site consulting techniques and the development of mental conditioning programs equip every client with tools they can use in a huge variety of circumstances.  Finally, it should be noted that he writes extensively on the best practices in applied sport psychology for athletes, coaches, sports medicine professionals, and parents of gifted athletes.
As a thought leader in progressively developing the field of positive psychology, Dr. Walker's leanings in this direction are evident in every aspect of his practice, teachings and published articles.  Podium Sports Journal has been recognized as one of the Top 5 Sport Psychology Websites on the Internet and is read by thousands of followers every week.  Dr. Walker's philosophy proceeds from the optimistic tenets of Dr. Martin Seligman (former president of the American Psychological Association) to a clear merging of physical, emotional, mental and purpose-driven growth of each athlete, client and reader.  His goal is to help you achieve more joy through better health and improved performance.  This philosophy is present in every aspect of his work from injury rehabilitation to Olympic level goal setting sessions.  Here is a recent example of one such article in Podium which aptly illustrates this purpose:
Lost Time from Injury – Attitude for Recovery, Attitude for Life
by Dr. Stephen Walker – Editor-in-Chief – Podium Sports Journal
No one ever wants to go there.  No one wants to see it happen.  As brutal and grueling as sport is there is one huge likelihood….and that is that we will experience injury.  Hopefully, it is just a ding…sprain…bruise…contusion…bug…or require a simple brace, ice or a little rest before we can continue to train.  Hopefully, that is.
Unfortunately, sometimes these injuries are season ending.  At worst, they may be career ending.  We never want to talk about it and athletes who have friends in the throws of rehab will tell you they tend to avoid those friends.  They are embarrassed and ashamed about it, but they hate to sit, watch, and experience vicariously the difficulties of the injured.
Dr. Eddie O'Connor penned a piece in the April 3rd, 2011 issue of Podium entitled, Really? No Pain No Gain in Sports.  Eddie is a top notch sport psychologist who just happens to work a lot with rehabbing injury.  He's seen it too.  The avoidance, the depression, the feeling like a victim, the sense of hopelessness, the frustration, and the incredible strain on the athlete's support system.  Its tough, to be sure.
Ironically, one of the most difficult aspects of coping with injury is handling the constantly shifting emotions from "Future Worries"….what if it doesn't heal properly?…what if I can't perform at the same level?…what if it takes a whole six months to get it back?  The anxiety from this type of thinking is only part of the problem, because all the "regrets" comprise so much of the rest.  "If I'd only done a better warm-up….I could have…..should have…..if I would have done all the X, Y, Z things, I wouldn't be dealing with this mess now."  "Future think" is only surpassed by "Past Think" when it comes to feeling lousy after injury.
So what is the answer?  Adopting a great attitude does not come before its time.  We must cycle through all the stages of grief, denial, anger, disbelief, acknowledgment, depression, hopelessness, social isolation – right up until – we realize that that's not helping us and in fact, all of those emotions make us feel worse.  Then we are ready to adopt a healthier point of view.
Try this on as an attitude for recovery from injury – how about as an attitude for life: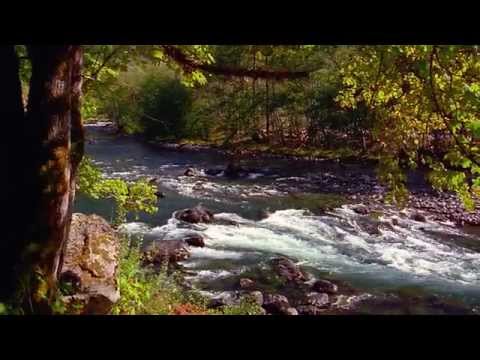 'Nuff said.  Thanks to Louis Swartzberg for a truly wonderful inspiration.
Thanks to Elayne Daniels for sharing this video with me:-)  If you have a video, article or inspiring podcast you'd like to share with me or my readers please write me at:  walker544@comcast.net – Thanks!
---
– Recent Successes –
"Receive Total Consciousness" and get that going for you during a golf tournament…which is nice… – read Dr. Walker's (2012) Article in Colorado Avid Golfer 
Dr. Walker has been in the news and is consistently sought after by writers as an expert in the field of applied sport and health psychology.  Check out these links where Dr. Walker was featured in a profile piece done about him, or, he was interviewed on a timely topic  of interest:
Read Dr. Walker's Q&A in: The Active Times.com 12/19/12 – Keep Going: The Basics of Motivation – 5 sport psychology tricks to rev up your training – in http://www.theactivetimes.com/keep-going
Congratulations! Another National Championship by the CU Triathlon Team!
"I've worked with Dr. Walker in the past for my own racing and in 2010 decided that my young collegiate team could use his help as well. In a short amount of time, Dr. Walker had the group's trust and their attention. In no time he had them convinced that with positive thinking and a super fit physical self, they would fly by the competition on race day. He was the final piece of the puzzle that we needed to fine tune the team mentally and reach our ultimate goal; Collegiate National Champions. Thank you Doc! We couldn't have done it without you"
Mike Ricci – USAT Level 3 Elite Coach
Head Coach, University of Colorado Triathlon Team
2010, 2011, 2012, 2013, 2014 and 2015 NCAA Collegiate National Champions
Congratulations to E.C. –
In March 2014, E achieved NCAA All-American Status swimming for the Kenyon College Womens Swim Team in the NCAA DIII Championships with PR's in the 400 IM (4:29.17) and 200 Breast (2:19.00). E. is finishing her Freshman year at Kenyon while also achieving academic honors as the Elbe H. Johnson Prize winner in Physics. Way to go E!
Congratulations to A.O. –
On Dec. 19, 2012 – A.O. wrote and sent Dr. Walker this message: "I just wanted to thank you for everything you did for me.  It definitely didn't go unnoticed and I don't think I would be the soccer player I am today if it weren't for you.  I've had a very successful year.  My high school team won the NY State Championship in which I scored the winning goal.  I also was named NYS player of the year, MSG Varsity player of the year, first team for The Times Herald Record All-Star team, first team for All-Region, and I made the 2012 NSCAA High School Girls All-America Team (http://www.nscaa.com/awards/all-america/2012-high-school-girls-all-america). Apart from high school, I was very successful playing on my club team, World Class.  Many colleges became interested in me and last month I verbally committed to Syracuse University with a scholarship.  I am really excited because the coaches think I can be a big help to the team especially since Syracuse is moving up to the ACC next year, the top league for colleges.   I realize that I would not have been able to accomplish this without your help.  I really appreciate it and I will never forget what you did for me."
Congratulations to RMB on her 2012 USATF 20K Road Racing National Championship, which she adds to her 2010 3000m Indoor National Championship!
Also, congratulations are in order for R's debut at the 2012 Chicago Marathon, finishing as the first American in 2:27:17, and making her 6th USA – World Cross Team and for the USA's Bronze Medal in the 2010 Worlds